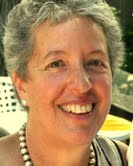 Susan Heitler, Ph.D., is a Denver clinical psychologist who specializes in treatment of anxiety, depression, anger, narcissism, parenting challenges, and marital difficulties.
An author of multiple books, articles, audio cd's and videos, Dr. Heitler is best known in the therapy community for having brought understandings of conflict resolution from the legal and business mediation world to the professional literature on psychotherapy.
David Decides About Thumbsucking, Dr. Heitler's first book, has been recommended for over twenty years by children's dentists to help young children end detrimental sucking habits.
From Conflict to Resolution, an innovative conflict-resolution theory of psychopathology and treatment, has strongly influenced the work of many therapists.
The Power of Two and The Power of Two Workbook, and also Dr. Heitler's  website for couples called PowerOfTwoMarriage.com, teach the skills for marriage success.
In addition to her clinical work, Dr. Heitler coaches boards of directors in skills for collaboarative decision-making and, in the world of professional sports, Dr. Heitler serves as mental coach for a men's doubles tennis team.
Education
Dr. Heitler graduated from Harvard  University in 1967, and earned her Ph.D. in clinical psychology from NYU in 1975.
Awards and Accomplishments
The editors of the master therapist video series Assessment and Treatment of Psychological Disorders selected Dr. Heitler from all the marriage and family therapists in the US to demonstrate the theory and techniques of couple treatment.  Her video from this series, The Angry Couple: Conflict Focused Treatment has become a staple in psychologist and marriage counseling training programs.
The editors of the Psychologist Desk Reference, a compendium of therapeutic interventions, selected Dr. Heitler to write the chapter on Treating High Conflict Couples. Other editors of books on counseling theory and techniques have similarly invited her to contribute chapters on her conflict resolution treatment methods.
Dr. Heitler's 1997 book The Power of Two (New Harbinger), which clarifies the communication and conflict resolution skills that sustain healthy marriages, has been translated for publication in six foreign language editions–in China, Taiwan, Israel, Turkey, Brazil and Poland.
Dr. Heitler has been invited to present workshops on her conflict resolution methods for mediators and lawyers, psychologists, and marriage and family therapists throughout the country.  She has been a popular presenter at national professional conferences including AAMFT, APA, SmartMarriages, and SEPI and has lectured internationally in Austria, Australia, Canada, China, Israel, Lebanon, Spain, and the United Arab Emirates.
Dr. Heitler is frequently interviewed in magazines such as Fitness, Men's Health, Women's World, and Parenting.  Her cases have appeared often in the Ladies Home Journal column "Can This Marriage Be Saved?"  She is often interviewed by Denver TV newscasters for her perspectives on psychological aspects of current events.
In May, 2004 Dr. Heitler appeared on the CBS Early Show where anchor Harry Smith introduced her as "the most influential person in my life—my therapist."  He encouraged his viewers similarly to seek therapy when they are emotionally distressed and pre-marital counseling when they are contemplating marriage.
Most recently, Dr. Heitler, three of her adult children and one of their friends were awarded a U.S. government Healthy Marriages Initiative grant to produce interactive games for teaching marriage communication and conflict resolution skills over the internet.  See http://poweroftwomarriage.com to experience their fun, low-cost, high-impact methods of teaching the skills for a strong and loving marriage.
Personal
Dr.  Heitler and her husband of almost 40 years are proud parents of four happily married adult children and are grandparents, thus far, of a a baker's dozen grandchildren.